Locking down classrooms is this simple.
Safe-Latch is a simple, effective and cost-efficient solution to lock down classrooms. Created in 2014 and inspired by a teacher, for teachers, Safe-Latch allows classroom personnel and students to easily and quickly secure a classroom door.
Safe-Latch installs on a classroom door frame allowing the door to be effectively locked at all times, while still allowing free entry and exit. Mounting Safe-Latch on a door frame takes only a few minutes. Once installed, the device prevents the "locked" door latch from engaging. By simply sliding Safe-Latch in one fast and easy motion, the door latch engages, locking the door. The door can still be opened from the outside with the normal key – Safe-Latch always allows free egress. It's fast and effective – and also safe – unlike door barricade systems that effectively trap classroom occupants without a means of fast egress.
Under $30 per door!
Now schools can lock classroom doors in an instant, without having to replace entire door systems, install costly electronic access control systems, or incur expensive installation costs. To date, Safe-Latch has been installed on over 8,000 classroom doors in over 120 schools nationwide.
Sandy Hook Advisory Commission Report
The Safe School Infrastructure Council Report (SSIC Report) includes a standard requiring classroom and other safe-haven areas to have doors that can be locked from the inside. The Commission cannot emphasize enough the importance of this recommendation. The testimony and other evidence presented to the Commission reveals that there has never been an event in which an active shooter breached a locked classroom door.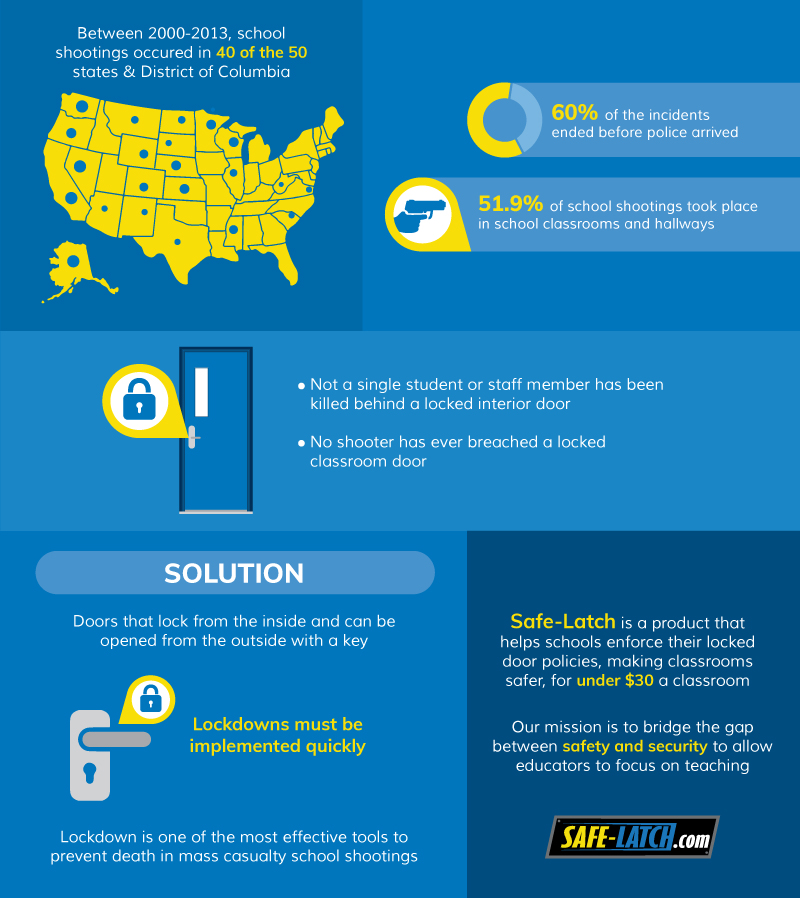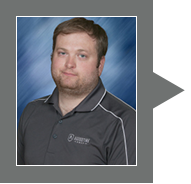 "We now have a complete emergency protocol for locking down each classroom quickly and easily for each teacher. In times of emergency sometimes people struggle to quickly lock the door with a key. This way the teacher doesn't need to work with a key and they can easily flip the Safe-Latch out, locking the door and securing the room."
– Tim Crager, Facility Staff, St. Augustine Preparatory Academy

Contact us today to get a quote